Skip to main content
Copart's Global Impact
Linking Buyers and Sellers Around the World
About Copart
Copart, Inc., founded in 1982 by Willis J. Johnson, began as a single salvage yard in California. Now headquartered in Dallas, Texas, Copart is a global leader in online vehicle auctions, and a premier destination for the resale and remarketing of vehicles. Copart's innovative technology and online auction platform links buyers and sellers around the world. Copart currently operates more than 200 locations in 11 countries, and has over 175,000 vehicles up for auction every day.
Copart makes it easy for Members to find, bid and win the vehicles that they are looking for. Members can choose from classics, early and late model cars and trucks, industrial vehicles and more. We have more than 8,500 acres of land to house our extensive inventory, and we sell over two million vehicles globally each year. Copart has something for everyone: dismantlers, body shops, salvage buyers, dealers and individual consumers, and as a global online vehicle auction company, Copart puts the power to bid and win into your hands.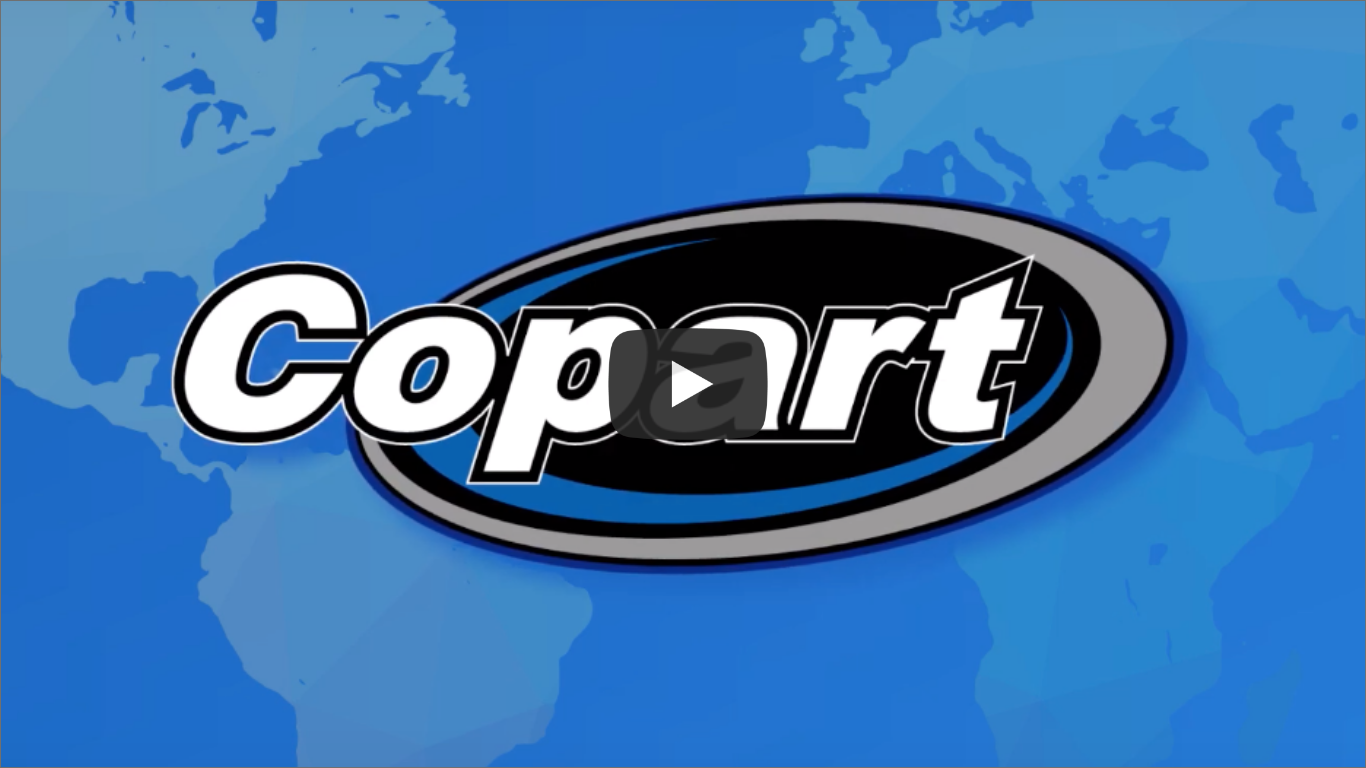 Copart's Global Impact
Copart is a global leader and the premier source for online vehicle auctions with over 200 physical locations around the world. Copart also strives to make a positive impact in the community through charitable giving, disaster relief and environmental responsibility while maintaining a growing, profitable business, year after year.
Global Brands
With a brand heritage spanning over 35 years, Copart began as a small, family-owned business, and has grown into a publicly-traded company with a world-wide presence. With decades of experience and successful acquisitions, Copart has been able to evolve and expand its patented innovative auction platform to include multiple other brands.
CrashedToys, founded in 2000 and acquired by Copart in 2013, is a one-stop-shop for used and repairable motorcycles, ATVs, RVs, exotic and classic cars, dirt bikes, boats, jet skis, snowmobiles, and more. In 2016, CrashedToys celebrated the grand opening of its first entertainment-retail-auction venue in Dallas, Texas.
WOM is one of the largest online auction platforms for accident vehicles in Europe. More than 450,000 vehicles are remarketed on the platform every year. WOM's customers include leading insurance companies, automotive expert organisations, fleet operators and professional vehicle dealers. To this end, WOM offers an extensive portfolio of services in the field of motor vehicle claims management.
National Powersport Auctions (NPA) is the number one provider of auction and remarketing services in the powersports industry. Founded over 25 years ago, NPA serves lenders and dealers throughout the US with a complete range of auction-related services. We play an important role in the growth and profitability of all our customers, and we are dedicated to providing the tools and first-class service they need to be successful.
Backed by over 35 years of industry experience, CashForCars.com, CashForCars.de and CashForCars.co.uk, a Copart brand, has one simple mission: to simplify the car selling process. CashForCars.com aims to help make selling vehicles, regardless of their condition, faster and easier than ever before. We have seen (and purchased) every type of vehicle, including like-new, used, damaged, and even total loss vehicles. It's our passion, and it's why we work so hard for our customers.
At CarConverter, we've made it our mission to offer our customers in the UK the most simple, quick and easy way to sell their vehicles. We take care of the hassle and can help you sell your car in minutes. CarConverter can buy any vehicle no matter what the condition, and with 15 locations across the UK, convenience is at the center of our service model.
As a unique self-service parts and breaker company, U-Pull-It access to a wide range of used vehicle parts in the UK at an exceptional value. Our extensive inventory across two locations in York and Edinburgh offers the opportunity to pull the car parts you need directly from thousands of vehicles at your convenience.
Autovahinkokeskus (AVK) was founded in 1966 by a group of Finnish vehicle insurance companies. In 2018, Copart acquired the company in an effort to expand its presence in Europe. Now AVK trades as Copart Suomi Oy and serves customers in Finland (and the surrounding areas). The combined companies bring more than 50 years of experience in the salvage auto business sector to Finland.
Our Values
Learn how we're making a positive impact every day through charity, assistance, compliance, disaster relief, economic growth, and environmental responsibility.
We're passionate about giving back.
When natural disasters such as hurricanes occur, Copart helps people get back on their feet.
Our technology supports transparency and disclosure.
Across the board, Copart locations drive growth in their communities.
We are an industry leader in preserving our natural environments.
Investor Relations
A Growing, Profitable Business
Copart has been a publicly traded company since 1994 (NASDAQ: "CPRT"). Copart's success has earned us a place on Forbes "200 Best Small Companies" list nine years in a row as well as being featured on the television show, World's Best as "The World's Best Remarketing Company."